Feel At Home At RenVilla Health Center
Our goal, while assisting you to make the most appropriate living choice, is to listen to your concerns. We strive to enhance each individual's life with professional and compassionate services, helping him or her achieve their highest potential. The Renville Health Services Campus care team can satisfy most health and residential preferences.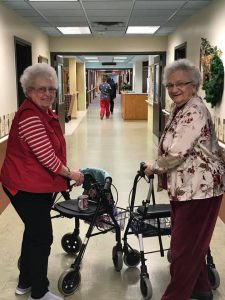 The team will assist you in finding a living environment to accommodate your needs and desires, whether what you're looking for is independent living, assisted living or 24 hour skilled nursing services.
Our goal is to serve you — in a place you'll want to call home.
Casie Knoshal
Administrator
(320) 329-4373